Dr. Luke Henry, Chiropractic Physician, serving the greater Greenville, SC area.
"Our mission is to serve patients better."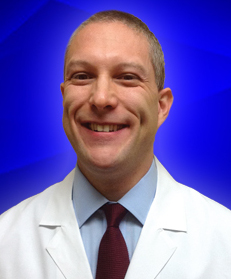 Luke Henry, D.C. grew up in Rutland, Vermont and came to Upstate South Carolina to study engineering on a full academic scholarship from Clemson University. While a student, Henry suffered a neck injury from martial arts and weight training and this lead to his first experience as a chiropractic patient. Later, he was treated by a chiropractor for auto accident injuries and because of chiropractic he was able to make a complete recovery. After completing his engineering degree, Henry decided to become a doctor of chiropractic and attended Sherman College in Spartanburg, SC. He excelled as a chiropractic student, tutoring other students in basic and clinical sciences and graduating at the top of his class.
Today
, Dr. Luke Henry, D.C. has completed hundreds of hours in postgraduate education, including rigorous training in the care of auto accident injuries. He has helped hundreds of patients of all ages to recover from neck and back pain, headaches, sports injuries, and auto injuries. Dr. Henry offers advanced technology for drugless, non-surgical pain relief, including spinal decompression and cold laser therapy.
Dr. Henry, D.C. is available to speak at your organization on nutrition & fitness, non-surgical options for spinal pain, auto safety, and wellness.
Postgraduate Education in Whiplash Injuries- Spine Research Institute of San Diego
Postgraduate training in therapeutic modalities - New York Chiropractic College
Doctor of Chiropractic - Sherman College, Spartanburg, SC
B.S. Computer Engineering, minor in Mathematics - Clemson University, Clemson, SC
Postgraduate training - "Personal Injury University"
Licensed chiropractic physician in North Carolina and South Carolina
Engineer in Training Certification - South Carolina Board of Engineering
Dr. Henry, D.C. has treated thousands of patients with acute and chronic pain, including children, seniors, and post-surgical patients.
Postgraduate/Continuing Education
Postgraduate training in the treatment of whiplash injuries, disc herniations, and extremities.
South Carolina Chiropractic Association
Editorial Board, Internet Journal of Chiropractic
"Chiropractor of the Year', Concierge Coaches, 2012
Summa Cum Laude, Academic Achievement Award, Sherman College
Awards for Clinical Excellence and Knowledge
Dr. Henry, D.C. has taught college courses in anatomy and physiology
Resolution of Hemifacial Spasm Following Specific Upper Cervical Chiropractic Care - Journal of Upper Cervical Chiropractic Research Summer 2011
Contributing author to the book, "Neck Pain, Neck Pain: Why Your Neck Hurts and What You Can Do About It"
Doctor participates with the following insurances
Blue Cross Blue Shield,
State Health Plan,
Blue Choice,
Aetna, Cigna,
Medcost,
Medicare, Medicaid and many others.
Auto injuries are usually covered at 100% by the faulty party's insurance.
isagenix, obesity, overweight, fat, weight loss, nutrition, greenville, sc